Voted Best of Georgetown TX Awards 2 years running
For two years in a row, Balance wellness and massage has been voted best massage in Georgetown TX. With our knowledgeable staff, client focused customer service and attention to detail it is no wonder our clients love us and vote for us.
Our clients take time out of there day, research where to go, and wisely choose to spend their hard earned money with us. All of those things we take very seriously! We want to honor all of that every day by providing the best massage you can get in Georgetown Texas.
$89 an hour or $69 with membership
Looking for a massage in Georgetown?
Balance Wellness & Massage and Massage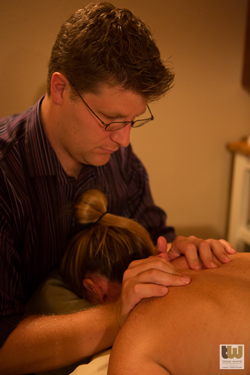 We use 100% organic massage lotion
We offer heated tables and aromatherapy
Our expertise sets us apart
Intelligent indulgence
You get a great spa massage (with pampering and spa treatments) combining the best combination of massage and structural body work. Our sports massage also includes intelligent indulgence. Spa services
Get the massage you pay for
When you pay for an hour massage, you get a full 60 minutes of body work. Then if you want to relax and chill down you can. Nobody will be hurrying you out with friendly comments such as, "Do you need any help getting up?" or "Try sitting up; let's make sure you are not dizzy."
More than a great massage
Ben's expertise is working out stress and aches and pains. In addition, he will be able to suggest exercises and activities to do at home. Ben is also a licensed personal trainer with a background in physical rehabilitation. Get a wonderful massage and health tips for reducing your stress and aches and pains when a massage is not feasible. Massage benefits
Getting a massage is personal experience
In Georgetown TX, you have many choices when getting a massage. For many people this is an indulgence. For others, a necessity to being able to continue living an active life. For everyone, it is a personal experience. Let us pamper you; make your massage the best part of your day.